Hello from Helsinki, Finland!
Nice to have a dedicated forum for everything fEARful!
I'm currently building a 15/6, I hope to finish it in time for our next gig on Saturday... If the result is satisfying, my plan is to sell my combo and get a PA power amp, and then go minimalistic with Bass guitar => SansAmp VT Bass => Power Amp => fEARful 15/6.
Will try to post a more detailed build report when it's done, but yes I know... "no pic no cab", so here is a sneak peak
(I have the same nick on TB so you may have met me there)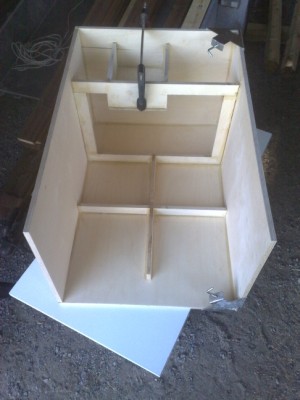 Thanks greenboy for your great designs! Respect!